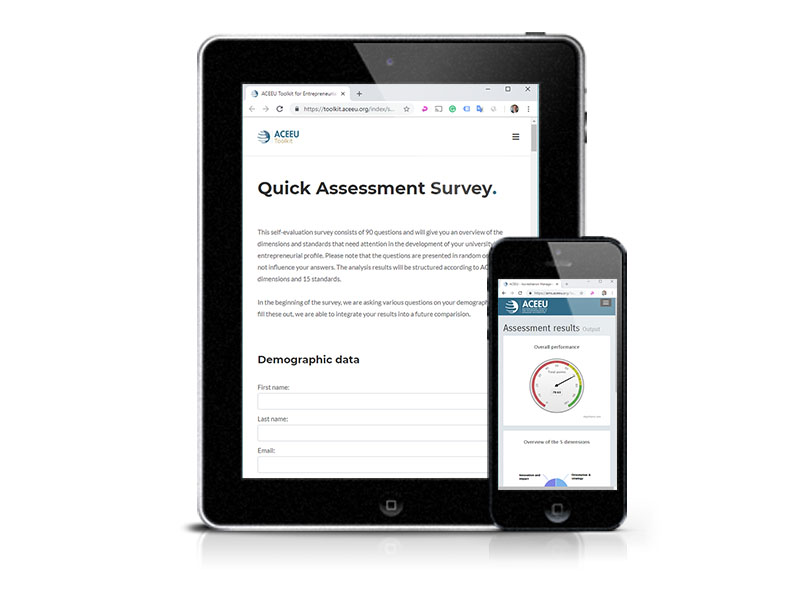 Quick Evaluation Survey
.
Tool description
The Entrepreneurial University Quick Assessment is a self-evaluation survey containing questions that are based on ACEEU's accreditation standards. The survey can be answered by professionals, managers and leaders of a university to identity the entrepreneurial profile of the institution. The analysis provides a general overview of the current state of development in each of the 15 standards. The results are presented in a visual way, accessible on our website right after the survey has been filled in.
How to use it?
Complete the survey (click on button below)
Use the login details that will be sent to your email address after filling out the survey to access your results
Interpret the visually presented results to identify the standards and dimensions that need attention
Access
Click on the below button to start the evaluation.
Pictures
Following soon.